Travel anywhere for just £1 - now in September too!
2 months ago Thu 24th Jun 2021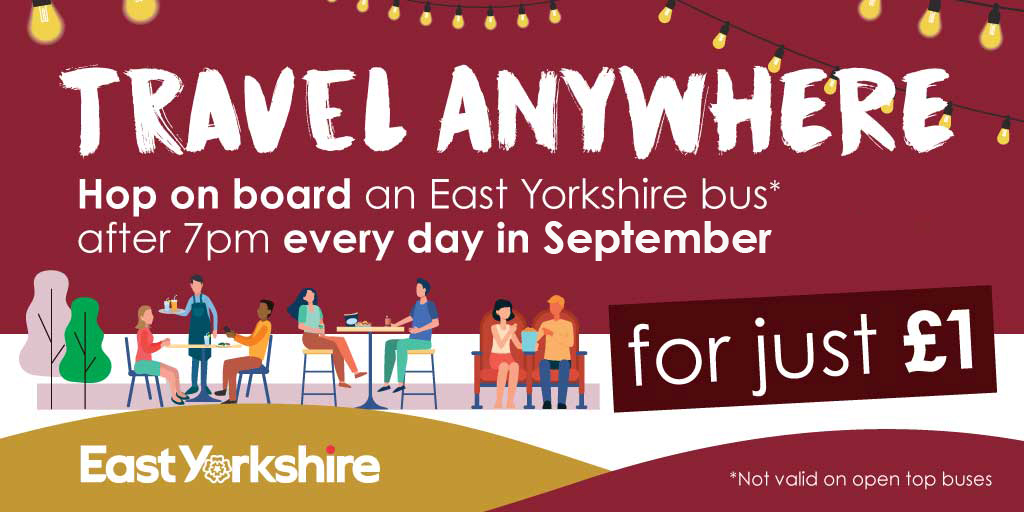 Travel anywhere for just £1 after 7pm this July and August - and now extended to September too!
Hop on board the bus after 7pm and pay just £1 per journey, valid anywhere across our network.*
This great offer is available every day in July, August... and now September too.
Need inspiration on where to go? See our Things To Do page for ideas on events and attractions to visit.
* Not valid on open top buses