Bus Driver Vacancies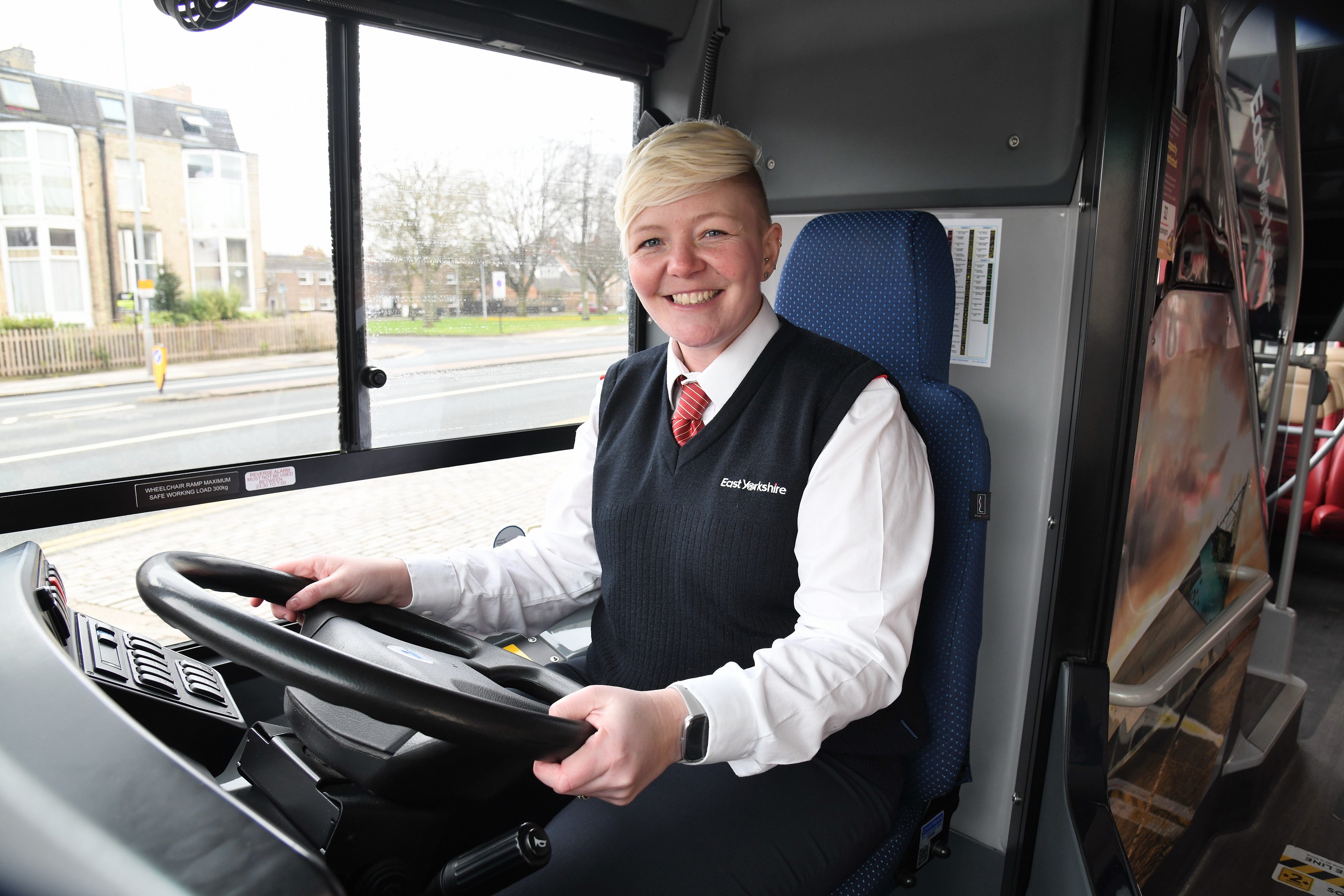 Want to be one of our amazing drivers? Apply now!
We are currently looking for bus drivers in Hull, Scarborough, Withernsea and Elloughton.
Our drivers provide safe and reliable passenger journeys across East Yorkshire and beyond, giving our valued customers the best quality travel experience through their friendly knowledgeable and helpful approach.
It's not just local buses either, we're looking for coach drivers for East Yorkshire Coaches, as well as National Express.
We have depots across East Yorkshire, with drivers based at Hull, Withernsea, Elloughton, Pocklington, Bridlington and Scarborough.
Do I need a bus driving licence to apply?
No! You don't need previous PCV driving experience to become a bus driver at East Yorkshire, thanks to our award-winning in-house Training Academy, where full training is provided, free of charge. Training is available at our Head Office in Hull, or for those based to the north of the region you can train at our depot at Bridlington.
We'll teach you how to drive a bus (or a coach), put you through your bus driving test, whilst also covering accessibility and customer service training. Of course, ongoing training will be provided too.
A minimum of 12 months car driving experience is need. Applications are also welcomed from those who already hold a PCV licence.
Do I need to work full time?
Most bus drivers work full time, but we also have some other options available. We have a limited number of part time vacancies, and we also have term-time, annualised and seasonal vacancies. When you apply, tell us what hours you'd prefer, and we can discuss the options with you at interview.
What are the pay and benefits like?
Once you're fully trained, pay is £10 per hour, with overtime at £11.85 per hour. You can earn around £20k per year, plus overtime. If you're new to PCV driving, you'll be paid a training rate, but once you've passed your practical test you'll move onto the full rate of pay.
Benefits
Working for us comes with a number of benefits, including:
Enhancements for overtime and weekends
Regular training to keep your skills up to date
Company pension
20 days paid holiday, rising to 25 days after 4 years of service
Uniform and safety equipment relevant to your position
Free eye tests and vouchers for money off prescription glasses
High street discounts via our employee app
Free bus pass for you and one family member to use across East Yorkshire buses & on Go-Ahead buses across the country (excluding London)
If you're an existing PCV licence holder, you'll get a £250 sign-on bonus when you pass your sixth month probation. (Terms and conditions apply, details will be given at interview).