Chatty Bus is Back!
3 weeks ago Mon 6th Jun 2022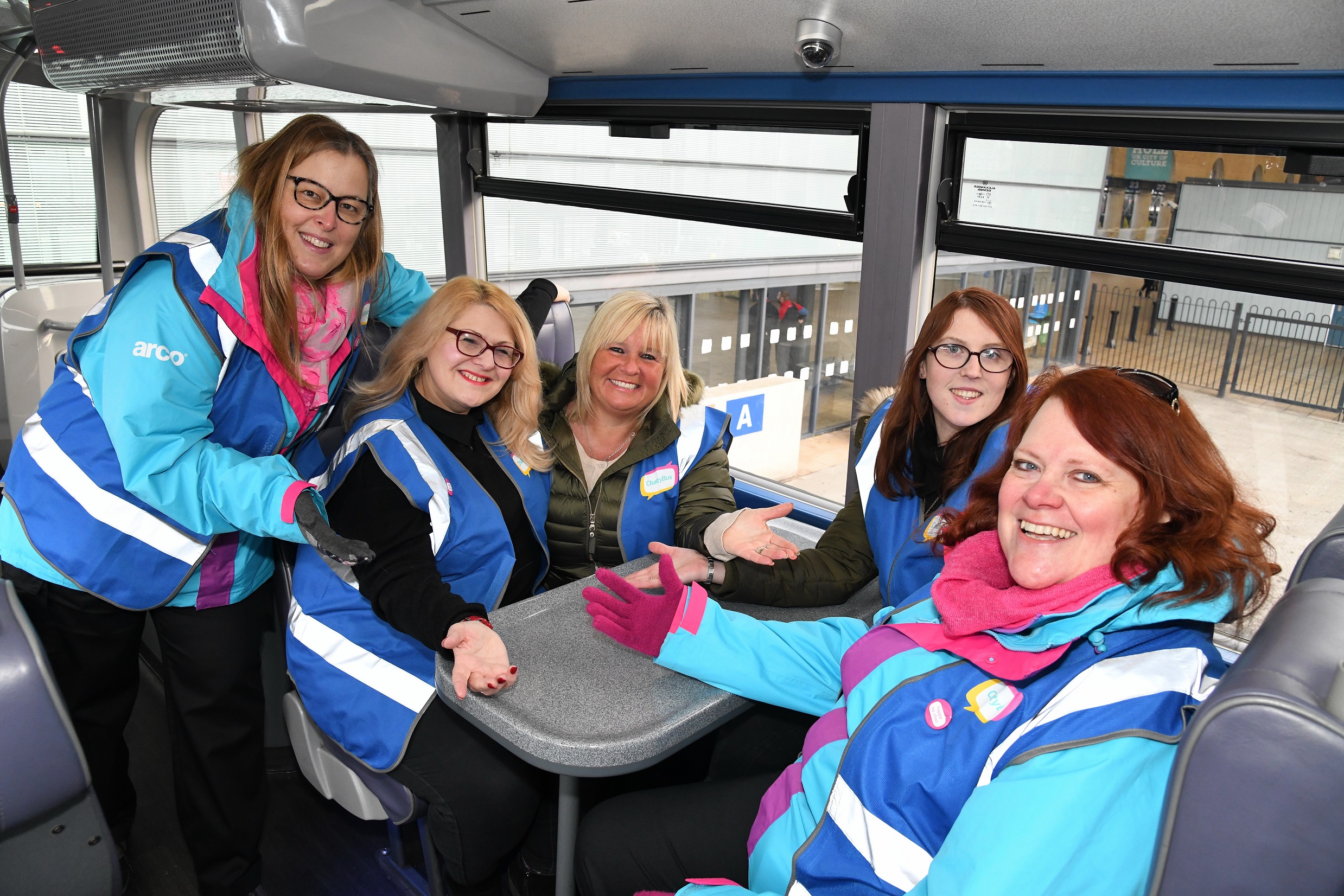 Chatty Bus is back!
We're continuing our efforts in the fight against loneliness and social isolation by bringing back Chatty Bus, a project encouraging passengers to talk to someone new on the bus.
Two in three people admit to feeling lonely.
Three in ten people can go at least one day a week without speaking to anyone close to them.
One in three people deliberately catch buses to have some human contact.
On Tuesday 14 June we'll be in Queen Victoria Square with our Chatty Bus, 8:30am-3:30pm. Come along to find out more about loneliness in society, sign up to be an Age UK Hull Befriender, or simply have a chat with us.
We're also hoping to have future Chatty Bus events in different places around the region, so keep an eye on our website for future updates!
We've also got information on this page which might be useful if you, or someone you know, is suffering from loneliness or social isolation, including local organisations who can help you become more involved in the community.
Suffering from loneliness, or want to help someone who is? Here are some places who can help.
Hull Talking Tables
Drop in at a cafe or community centre that has Talking Tables - a place to chat. Find a Talking Tables venue near you.
For Hull residents: Hull Connect to Support
Find information and advice to help you make choices about your life and how you live it, and connect to local groups and activities through their community directory. Find out more by visiting hull.connecttosupport.org.
For Hull residents: Connect Well
Refer yourself to Connect Well to get a one-to-one appointment with a Wellbeing Advisor, who can assist you to access support and guidance and point you in the direction of groups where you can try something new. Contact 01482 217670 or visit Hull Connect Well.
For East Riding residents: Community Links & Health Trainers
Find help to make a positive lifestyle change through individual, personalised support, helping with social isolation, health issues and mental wellbeing. Contact 0800 9177752 to find out more or visit the Health Trainers website.
For North Yorkshire residents: Living Well
Living Well aims to improve the health and wellbeing of adults, supporting you to find solutions to your goals. Find out more by ringing 01609 780780 and asking for the 'Living Well Service' or visiting the Living Well webpage.
For those in later life in Hull & East Yorkshire: Age UK Hull
Age UK Hull has some brilliant resources to help those in later life, including befriending services, expert advice and home support. Visit the Age UK Hull website to find out more.
For Men
Men In Sheds have loads of activities to help you meet new people.
There's also a similar MATES group in Scarborough.
For Anyone
If going to a group feels scary, try an online peer support group such as Side by Side, Mind's online community.
Going through some tough times, or find that things are getting to you and you're struggling to cope? Call the Samaritans free at any time from any phone on 116 123. They're available 365 days a year, 24 hours a day. Find out more on the Samaritans website.