Beachcomber is back
4 months ago Tue 29th Mar 2022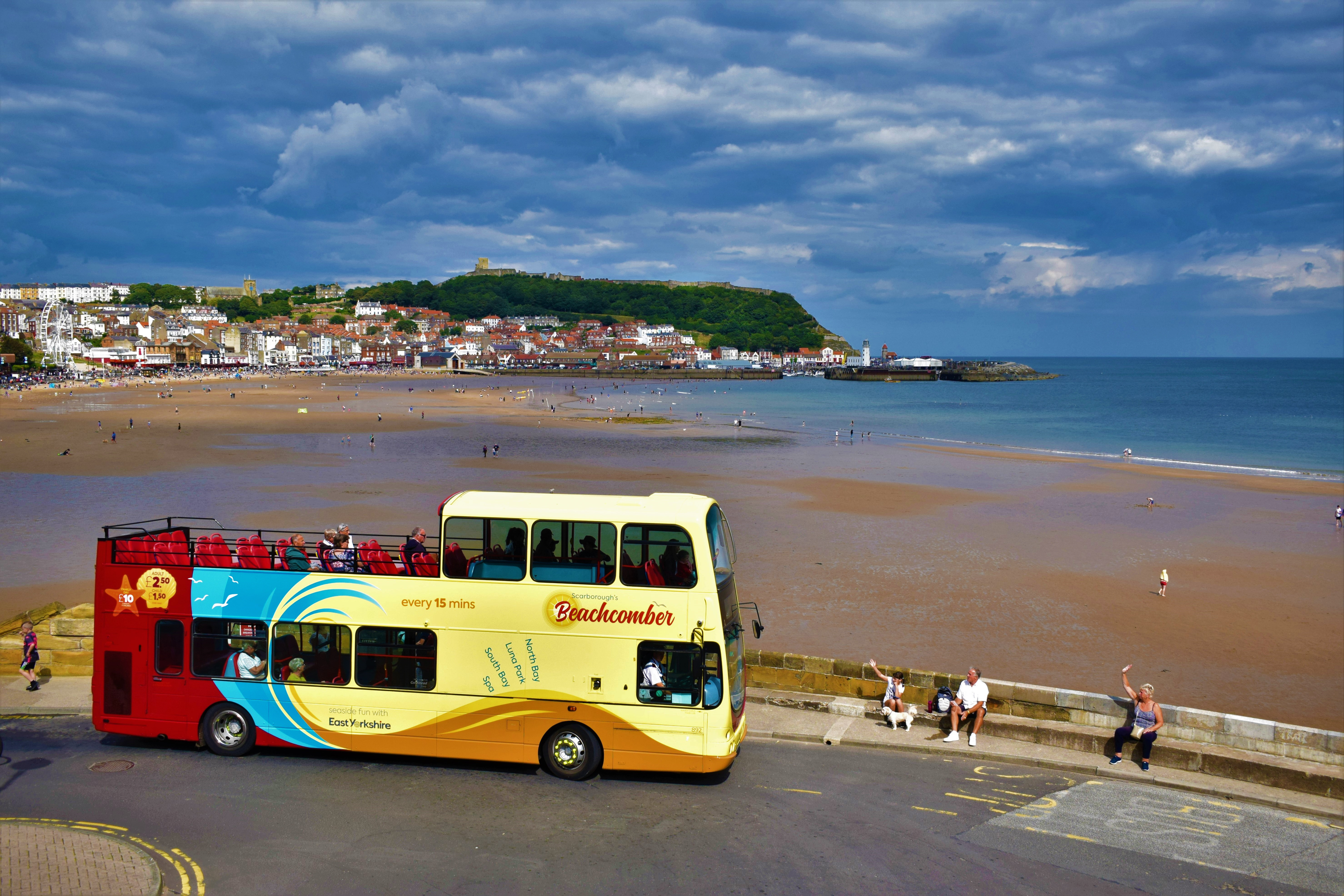 Get around Scarborough in style this summer - after all, a trip to the seafront isn't the same without an ride on our open top buses.
Scarborough seafront open top buses
Jump on our Beachcomber service, it's the best way to see the wonderful sights of Scarborough seafront, with buses running at least every 20 minutes.
Our Beachcomber service runs every day from 9 April until 4 September (then moving to weekends and holidays only until 30 October). Buses start just before 10am each day, and then run at least every 20 minutes (and up to every 12 minutes during peak times) until late afternoon.
Hop on board any stop on the seafront and buy a ticket on the bus using cash, contactless or the East Yorkshire Buses app! If you're taking advantage of our Coaster 12/13 or Coaster 14, make sure you grab a Coaster ticket - you can use it on our Beachcomber service for no extra cost!